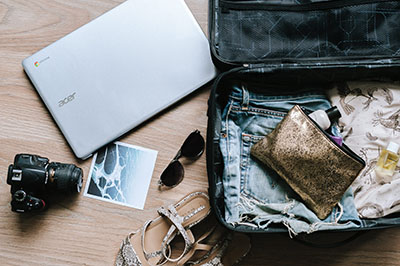 The retail store offers apparel, shoes, fitness gear and sundry items. Below are the recommended items to bring with you to The Biggest Loser Resort Niagara. As always, please check the weather for Java Center, New York to assist with your resort preparation.
Suggested Packing List
Clothes
Exercise wear for indoor and outdoor workouts
Casual clothing
Swimwear (there are multiple pool classes in a week)
Weather appropriate outerwear
Rain gear
Footwear
Athletic shoes for indoor workouts**
Light boots or trail shoes for hiking and walking in woods
Pool shoes or sandals
**Please consider getting fitted for supportive and appropriately cushioned shoes before arriving at the program.
**To participate in gym and hiking activities slip on shoes are not permitted, shoes must cover toes and have enclosed heels.
Other
Small Backpack for carrying gear around property
Hydration pack or belt for hiking
Bug Spray
Sunscreen
Sunglasses
Winter (October-April)
Winter boots for hiking and Snowshoeing
Warm outer layer for walking between classes and outdoor activity
Winter wear (gloves, jacket, hat, etc.)