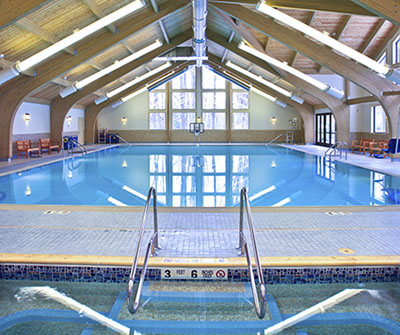 Discover an all inclusive life changing program
The cost of a residential weight loss program and attending a weight loss retreat can be an expensive proposition, but not with The Biggest Loser Resort Niagara. Our highly competitive pricing will make your dreams of achieving your weight loss goals a reality. Our high-quality weight loss program will leave you feeling stronger, healther and more confident! For more information about the program, find out about our latest special offers, get a quote or check availability call today!
What's Included?
Overnight resort accommodation for the duration of your stay
All of your delicious meals and snacks freshly prepared by our chefs
All of your Daily group fitness sessions, fully supervised by our specialist trainers
All nutrition workshops including healthy cooking demonstrations
Life coaching workshops covering subject matter including motivation, intuitive vs. emotional eating, and more
Staying 1 to 3 Weeks
| Room Type | Biggest Loser Resort Niagara |
| --- | --- |
| Private Standard | $3,595 |
| Shared Standard | $2,990 per person |
| Private Villa | $3,895 |
| Shared Villa | $3,235 per person |
Announcing Our new Pathway Bundle for your personal or professional gifting
Buy 10 all-inclusive weeks for $32,714, and get an 11th week to give for FREE. Reward your leadership team for a hard-earned year, set up annual corporate wellness retreats, or extend to all employees to start your year fresh with a commitment to health and wellness. Call 888-945-6737 today.
Want to stay longer?
We have special pricing for visitors staying longer than 3 weeks. Please contact us for that pricing!
Rates Frequently Asked Questions
What is the minimum stay?
The program runs in 7-day cycles with the minimum stay being one week. Guests are welcome to stay for as long as they wish – many guests stay for multiple weeks (and even months!) at a time.
How long would I need to stay to see results?
Every day is specifically designed to provide you with the activities, education, nutrition and personal attention you need to get healthy and stay motivated. Our program will challenge you physically and mentally to reach and surpass your own expectations while empowering you to change your life. Everybody is different and rather than tell you a number of pounds you will lose, we focus on teaching you how to safely and effectively lose around 1.5% Total Body Weight per week.
How much do I need to pay at the time of booking?
At time of booking you will be required to pay a 10% deposit, 2 weeks before your arrival date we will automatically take the payment for the remaining balance.
Are taxes and fees included?
No, the above prices do not include taxes and fees. These will be added at the time of booking.
Do I have to pay anything additional when at the resort?
No, once you pay for the program your accommodation, group fitness sessions, nutrition workshops, wellness sessions, all meals, and snacks are included in the price you pay. If you want to focus more on specific elements you can book 1-on-1 sessions at additional cost.
If I come alone can I share a room with someone and take advantage of the shared rate?
Shared rooms are only for guests who are coming to the resort together. We do not pair up roommates.
What happens if I book a reservation but end up having to cancel it?
If you have to cancel, we will hold your payment as a credit on file for a future stay for up to one year. If you cancel or reschedule your stay within two weeks of arrival, a $300 per week rescheduling fee will be applied.