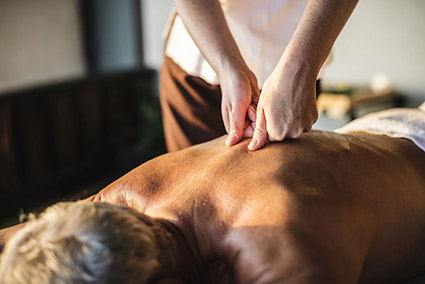 Reward yourself with a visit to The Spa at Biggest Loser Resort Niagara for some much deserved relaxation and self-care. You are welcome to relax your body and mind while renewing your spirit. Soothe your sore muscles with a personalized massage with essential oils. Experience the Spa at Beaver Hollow and you'll leave feeling pampered, refreshed, and fabulous. Spa space is limited, so pre-booking is recommended. If you have special physical or medical considerations, please notify the spa so we can best prepare for your treatments.
SPA HOURS
Monday – Friday: 5 – 10pm
Saturday & Sunday: Noon – 10pm
TO BOOK AN APPOINTMENT
Call the spa directly at 888-945-6737
RESORT POLICY
All prices are subject to change. As a resort policy, if you cancel your spa appointment with less than 12 hours notice, you will be charged in full for the spa service/treatment. If you provide more than 12 hours notice, you will avoid being charged. To reschedule or cancel a spa appointment, please contact the team at the front desk.